What is a Township? ~ Township Government 101
2017 Township Road Projects – click here for more info
County Construction Projects – click here for more info
Big Lake Township is located in Sherburne County. Big Lake is a rapidly growing community beyond the metro suburbs with a geographical location in a corridor placing it 30 minutes from St. Cloud and 35 minutes from Minneapolis. Big Lake Township has a total area of 43.8 square miles.
Natural amenities such as lakes, the Mississippi and Elk Rivers, trail systems, parks, a tremendous labor force and easy access to major roads make Big Lake the ideal place to live and work. Many residents find living in the country atmosphere of Big Lake inviting even though they may find themselves commuting into the cities to work. This growing community has an industrial base to balance the rapid residential growth. You'll find affordable start-up housing as well as move-up homes in the Big Lake community. Sherburne County, where Big Lake Township is located.
Sherburne County rated as 2nd best in the country for job growth.
SOURCE: "Money Magazine"
The average value for a new home constructed in Big Lake Township in 2013 was $229,548. Big Lake Township added more people than any other township in the county during the last decade. The township offers urban living with a country atmosphere. It has an agricultural flavor with the north end having lakes and recreation areas.
Member of the Big Lake EDA and Joint Owner of Big Lake Industrial Park East The Big Lake Fire Department is jointly owned and operated by the city of Big Lake and the town of Big Lake. Big Lake Town Hall is located at 21960 County Road 5, at Lions Park, 2.6 miles N. of Hwy. 10 on Eagle Lake Road.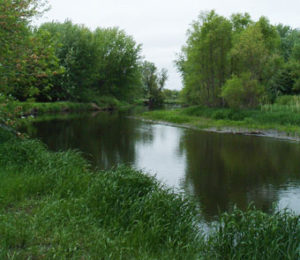 Big Lake Township Hall/Clerk's Office Hours:
Mon.-Thurs. 8 a.m.-3 p.m.; Fridays 8 a.m.-12 Noon
Area Population Estimated for the Year 2015:
Big Lake Township 7,634
Big Lake City 10,645
Sherburne County 91,044
(Source: Sherburne County Planning)