IMPORTANT NOTICE
---
Due to the local newspaper, West Sherburne Tribune, unexpectedly ending its circulation, we are in search of an alternative publication option. The Clerk is diligently researching how the Town can notify residents and property owners of publications.

There is no change to the Town's Official Posting Board, located near the North entrance of the Town Hall. We will continue to post notifications and the required publications.

Until the Town Board of Supervisors select a permanent publishing solution, we will post any notices here, on the home page of www.BigLakeTownship.com and publish in the Elk River Star News and Becker Citizen-Tribune.

Thank you for your patience and understanding while we investigate and find a solution.
.
The Sherburne County Board of Adjustment is currently seeking applicants for Board Seats. The Board of Adjustment meets to review variance applications and other appeals to administrative decisions made by the Zoning Administrator relating to the Zoning Ordinance.
If you have an interest in serving on this Committee, please request an Application for Appointment by contacting the Sherburne County Zoning Department at 763-765-4450 or 800-438-0578. Link to Sherburne County Website.
.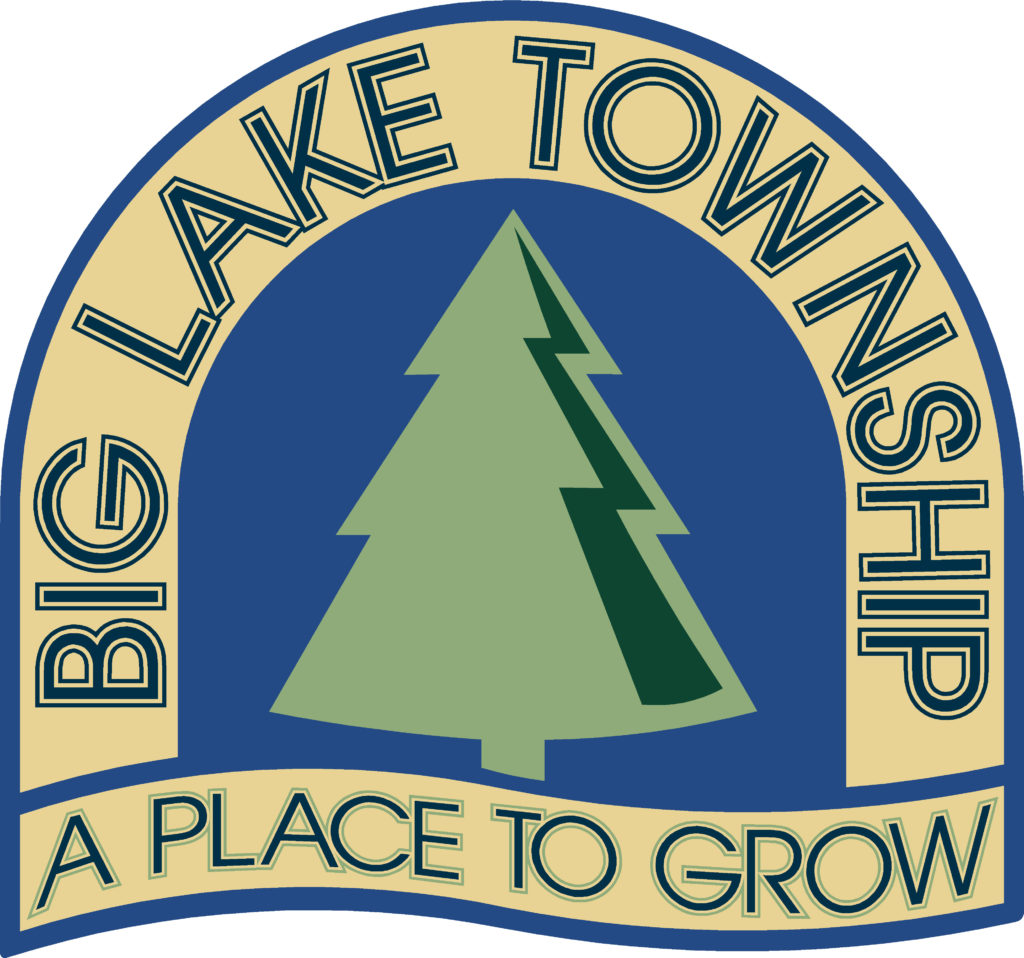 We need your help to protect Township's rights and funding. Please take a moment to contact your Representatives and let your voice be heard.
---
.
INDUSTRIAL LAND FOR SALE
 The Town of Big Lake and the City of Big Lake are co-owners of the Industrial Park East on Hwy 10 East of the City. ~ Shovel Ready Light Industrial Land for Sale
 ~
BIG LAKE TOWNSHIP

Big Lake Township is located in Sherburne County, Minnesota just beyond the metro suburbs to the Northwest.  With its geographical location it is a 35 minute drive to Minneapolis and just 30 minutes to St. Cloud.  The Township covers a total area of 43.8 square miles.  Natural amenities such as lakes, the Mississippi and Elk Rivers, trail systems, parks, and easy access to major roads make Big Lake Township the ideal place to live, work, play and relax. Many residents find living in the country atmosphere of Big Lake Township inviting while having easy access to highways, Northstar Commuter Rail Line and shopping areas.  You'll find affordable start-up housing, family neighborhoods, retirement homes, water front, as well as luxury homes. In 2017 Sherburne County Planning estimated Big Lake Township's population at 7,785. This growing community has agricultural roots with areas developing into light industrial, commercial, and retail.  Parks and recreation also play a vital role in making Big Lake Township a good place to be.
The Town of Big Lake is the Owner of the historic Bailey Station Cemetery, Big Lake Township's Lions Park, and Joint Owner's of the Big Lake Fire Department and Big Lake Industrial Park East.
The Town Hall is located at:  21960 County Road 5 NW  Big Lake, MN 55309
Mailing Address: PO Box 75  Big Lake, MN  55309
Town Hall / Clerk's Office Hours:
Monday -Thursday   8 am – 3 pm   and  Fridays  8 am – 12 Noon
2019-2020 Clerk's Closures and Holidays List
Highway 25 Coalition – click link below for more information https://regionalplanningpartnership.org